GENERAL DESCRIPTION OF EGE UNIVERSITY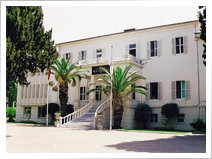 Ege University is a state university that acts as a focal point for education, research, cultural and social activities in the city of Izmir and the Aegean region.
Ege University was established in 1955 (according to Law No: 6595) with two faculties: Medicine and Agriculture. In 1982, it was one of the largest universities in Turkey with 17 Faculties, 9 Schools and 7 Institutes when it was divided into two separate universities; Ege University and Dokuz Eylül University by a State decision. After the division; Ege University ended up with 7 Faculties, 3 Schools and approximately 9000 students. Today, Ege University, which is aware of the responsibility of being the first university in the Region, pioneers the cooperation platforms of Izmir and Regional Universities in different areas.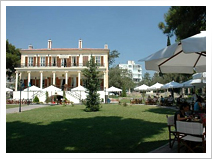 Ege University carries fundamental ideal of achieving excellence and highest quality in undergraduate and graduate education, in research and in public service by encouraging critical intellectual development, combining research and teaching, redefining educational goals of this millennium and by utilizing physical and human resources to provide a better learning environment and guided learning.
Ege University is the
University of Choice
for intelligent, motivated students who are willing to learn and accept responsibility and wish to receive high quality education in an atmosphere where ideas are freely exchanged.
Ege University takes special pride in pioneering new frontiers in science, engineering, art and industry, contributing to the creation of new ideas, products and services.
Ege University is a research based, teaching oriented institution, training students up to Doctorate level. A total of 70,000 students are enrolled at Ege University in the 2016-2017 academic year, the number of the academic staff is approximately 3,000.
Today, Ege University has 15 Faculties, 3 Graduate Schools, 6 four-year Schools, 6 Institutes, 10 two-year Vocational Training Schools and 35 Research and Application Centers.
Ege University is aware of the importance of having an infrastructure equipped with modern technologies and is continuing to invest in information technologies and e-learning.
The medium of teaching is Turkish at Ege University except in some selected faculties and departments. In the Department of Chemical Engineering, all courses are taught in English. In the Faculty of Economics and Administrative Sciences, two-thirds of the curricula is offered in English. In other faculties and departments, curricula have English and German courses.
Ege University, knowing that education is carried out by both theory and practice, offers practical training opportunity to its students. The students are provided with practice and internship opportunities in 93 computer laboratories, 477 scientific research laboratories, 160 student laboratories, studios, ateliers, production plants, farms and greenhouses which are technically equipped for the education and research in the faculties, schools, institutes, and research centers.
Ege University encourages and puts high emphasis on both basic and applied research. Ege University positions itself to be one of the most innovative and research-oriented universities in Turkey. It sets its sight at attaining universal quality in terms of education, scientific research and projects. It cooperates with foreign universities for educational and research purposes, to help increase the quality of education to international standards.
International and European cooperation plays an important role in the strategic development of Ege University. Internalization includes all university activities such as education, research, knowledge transfer and administration. Ege Un. aspires to improve the quality of studies, research and teaching by expanding international education and cooperation.
In accordance with its mission of becoming an international university, Ege University has entered into 82 academic cooperation protocols with many foreign institutions all over the world to promote the enrichment of teaching and research programs.
Ege University has been awarded the prestigious European Commission's ECTS Label in 2011.
Diploma Supplement Label has been awarded to Ege University by the European Commission on April 2005,2009 and 2013.
Ege University stands out for the high number of exchange students and staff through the Erasmus Program among Turkish universities. Erasmus Program contributes to the realization of Ege University's international strategy. Erasmus program makes a major contribution to the international recognizability and preferability of Ege University.